Introduction to our school
Welcome to Harewood Junior School. Set near the foot of Robinswood Hill on the outskirts of Gloucester, Harewood Junior School works alongside the infant school, which shares our site, to provide stimulating, high quality education for the children of Tuffley and surrounding areas. We believe that every child has the potential to achieve and we ensure this through our rich and varied curriculum and the structured teaching of key skills particularly in Literacy and Numeracy, matched to the needs of each child. Working in partnership with parents, our pastoral care and provision of extra-curricular activities support each child's personal, social and emotional development as well as their academic progress, so that by the time the children leave us, they are well-prepared to face the new challenges of secondary school and are ready to take their place in our 21st century society, in an ever-changing world.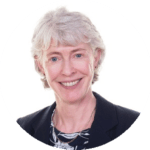 The Harewood Junior School Vision:
• For all children to achieve their full potential socially, emotionally and academically;
• For all children to become independent learners with a passion for learning;
• For all barriers to education to be removed or reduced;
• For the life chances for our children and their families to be improved
For more on our Harewood values, ethos and approach; please have a look at our most recent school prospectus.